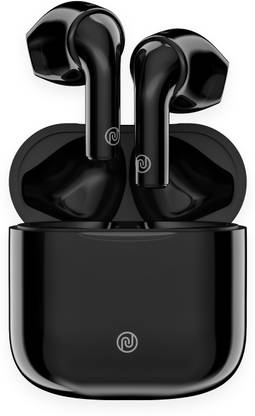 Noise Air Buds Mini Review with Pros and Cons. We Have Done Noise Air Mini True Wireless Earbuds Full Review in Detail. Such as Audio, Battery Performance...
Boat has very recently launched its new product, Boat Airdopes 601 ANC. We are here to talk about the build, bass quality, call quality, and latency of ...
The boAt has released many revolutionary audio products and wearables like boAt Airdopes 621(Review) tws, boAt Airdopes 481v2(Review) true wireless earbuds, ...
Boat is here with yet another audio product, and we are here to review boat rockerz 425 wireless bluetooth headphone. They are their new over-the-ear ...
The company boAt has again launched one of its earbuds, the boAt Airdopes 641. The boAt Airdopes 641 is a truly wireless earbud with a mic that makes it ...
Noise is one of the uprising audio brands that manufacture high-quality premium audio products. Premium quality headphones, earbuds, neckbands, and wearables ...
Introducing another brand new, astonishing product, Boat Airdopes 701 Anc, manufactured by boAt. It is one of boAt's unique headphones because of its ...
Boltt has been one of India's top brands that are manufacturing high-quality audio products and wearables like neckbands, smartwatches, and earbuds. Their ...
Boat tend to work consistently on producing new and improved products. Boat Rockerz 330(Review) was launched last year. The product was a massive hit in the ...
The boAt has just launched a new product, a marvelous neckband, the boat Rockerz 330 neckband. It contains all new features packed in this new neckband and is ...
Browsing All Comments By:
Admin